ISO 37301:2021 Compliance Management Systems
PAGE INFORMATION

NAME
GIC
COMMENT
0
VIEW
2,484TIME
DATE

22-01-06 09:59
CONTENT
ISO 37301:2021 Compliance Management Systems
[ Certification Information ]
ISO 37301:2021 is the 「Compliance Management System」 established by ISO, further from the 「Regulations on the Operation and Attraction of Fair Trade Self-compliance Programs (CP Grade Assessment)」 based on Australia 3806. It means a certification system that proves the compliance management of the organization through the third-party certification and process output that specify and compliance of the organization's strategic obligations, such as laws, regulations, norms, and codes of conduct regardless of the size and nature of the organization.
[ System Certification Services from GIC ]
•  

ISO 9001

•  

ISO 14001

•  

ISO 45001

•  

ISO 13485

•  

ISO 37001

•  

ISO 37301

•  

ISO/IEC 27001

•  

ISO/IEC 27701

•  

ISO 21001

•  

ISO 22000

•  

FSSC 22000

•  

ISO 22716
* If you would like to check more detailed information of Management System and other services, please find the attachment.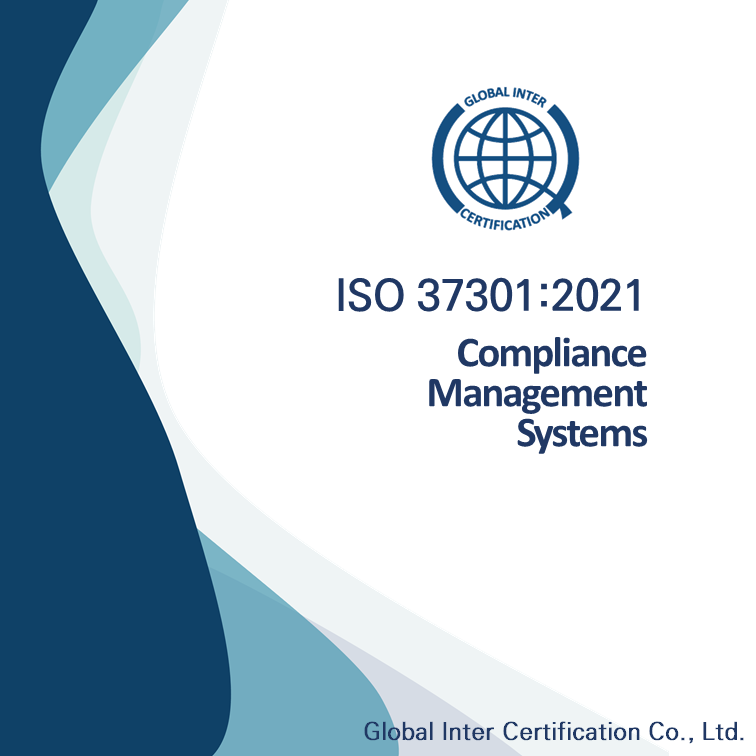 <ISO 37301_brochure>
LIST OF COMMENTS
NO COMMENTS HAVE BEEN REGISTERED.