ISO 22000:2018 Food Safety Management System
PAGE INFORMATION

NAME
GIC
COMMENT
0
VIEW
1,298TIME
DATE

21-08-05 14:12
CONTENT
ISO 22000:2018  Food Safety Management System
[ Certification Information ]
ISO 22000:2018 is a standard to ensure that food is safety at the point of human consumption, organization in the food chain regulates the requirements about a food safety management system to manage food safety hazards.
[ Estimated Effectiveness of ISO 22000:2018 ]
•  Helps improve relationships with stakeholders.
•  Understand the impact of legal and regulatory requirements on businesses and clients and enable compliance testing through internal audits and management reviews.
•  Ensure higher levels of consistency and traceability in the product to improve crisis management.
•  Internal harmony and efficiency with other international standards can be enhanced.
•  Helps demonstrate the complete implementation of a management system for a variety of food safety and quality.
•  Prevent food safety accidents in advance while responding to emergencies.
[ System Certification Services from GIC ]
•  ISO 9001
•  ISO 14001
•  ISO 45001
•  ISO 13485
•  ISO 37001
•  ISO 37301
•  ISO/IEC 27001
•  ISO/IEC 27701
•  ISO 21001
•  ISO 22000
•  FSSC 22000
•  ISO 22716
* If you would like to check more detailed information of Management System and other services, please find the attachment.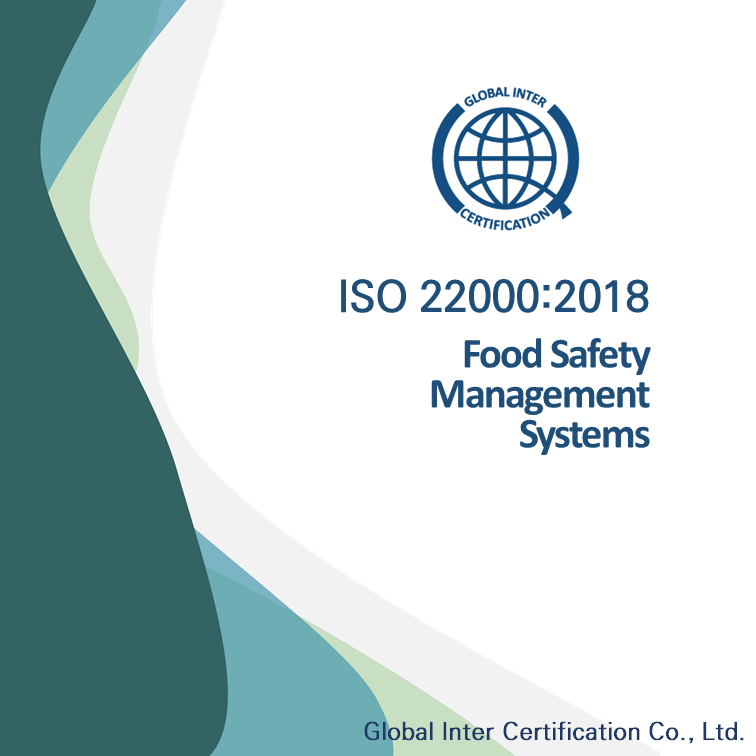 LIST OF COMMENTS
NO COMMENTS HAVE BEEN REGISTERED.