ISO 45001:2018 Occupational Health and Safety Management Systems(OHSA…
PAGE INFORMATION

NAME
GIC
COMMENT
0
VIEW
962TIME
DATE

21-07-27 09:29
CONTENT
ISO 45001 :2018  Occupational Health and Safety Management Systems(OHSAS)
[ Certification Information ]
By introducing ISO 45001, a standard for occupational safety and health management system, a robust and effective process can prevent many incidents and prevent corporate losses. ISO 45001 helps organizations achieve their safety/health objectives through a systematic framework for worker's health, safety and welfare, reducing risk in the workplace, regardless of the organization's size, industry and location. An effective occupational safety and health management system reduces the risk of employees and other stakeholders and supports compliance with laws and regulations.
[ Estimated Effectiveness of ISO 45001 ]
•  Identify hazardous substances in the workplace and perform effective preventive management.
•  Improve worker's working environment.
•  Productivity is increased.
•  Improve safety-related legal requirements compliance and ability of response.
•  Reduce incident compensation costs due to reduced industrial accident rates within the company site.
•  Enhance corporate image by protecting workers' safety and improving productivity.
•  Identify areas of training and eligibility requirements.
•  Improve the reliability of stakeholders by continuous management of safety and health.
[ System Certification Services from GIC ]
•  ISO 9001
•  ISO 14001
•  ISO 45001
•  ISO 13485
•  ISO 37001
•  ISO 37301
•  ISO/IEC 27001
•  ISO/IEC 27701
•  ISO 21001
•  ISO 22000
•  FSSC 22000
•  ISO 22716
* If you would like to check more detailed information of Management System and other services, please find the attachment.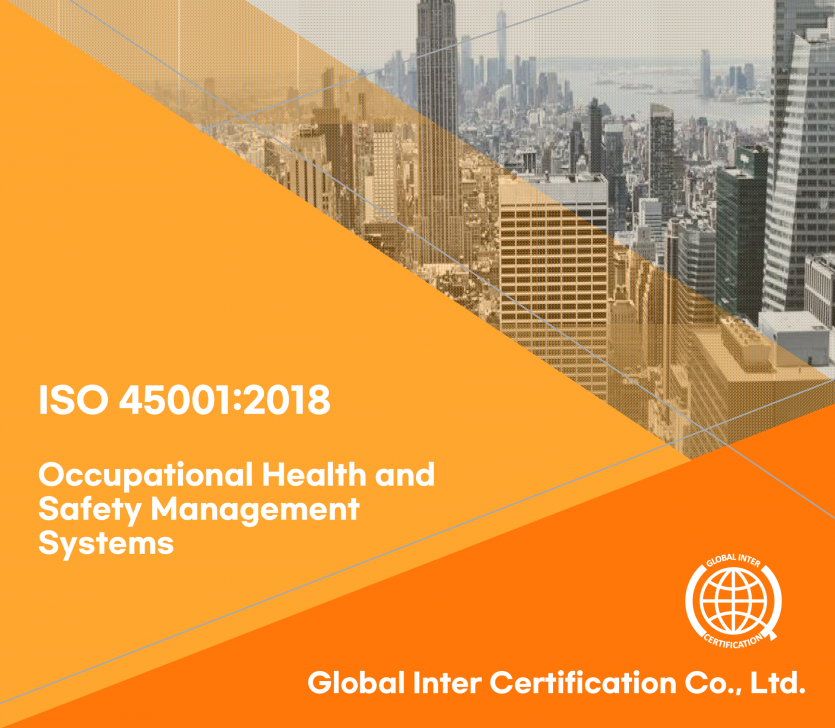 LIST OF COMMENTS
NO COMMENTS HAVE BEEN REGISTERED.