ISO 14001:2015 Environmental Management Systems (EMS)
PAGE INFORMATION

NAME
GIC
COMMENT
0
VIEW
1,241TIME
DATE

21-07-27 09:28
CONTENT
ISO 14001:2015 Environmental Management Systems (EMS)
[ Certification Information ]
ISO 14001:2015 is an international standard by the International Organization for Standardization (ISO) for the environmental management system of enterprises. Many companies around the world are certified for environmental management of their organizations. It is a system that evaluates and certifies whether the environmental system established by the organization meets the standards for a series of environmental activities that improve continuous environmental performance throughout the course of corporate activities.
[ Estimated Effectiveness of ISO 14001 ]
•  

Environmentally friendly management can improve the business structure and create new businesses.

•  

Improve process efficiency and reduce cost by minimizing waste and energy consumption.

•  

A more efficient approach to the export market is possible through the acquisition of international trust.

•  

It is possible to promote investment as an environmentally friendly company and a sound company.

•  

It can reduce the risk of environmental accidents and promote the satisfaction of members.

•  

ISO 14001 can prevent environmental complaints that may occur in the future.
[ System Certification Services from GIC ]
•  

ISO 9001

•  

ISO 14001

•  

ISO 45001

•  

ISO 13485

•  

ISO 37001

•  

ISO 37301

•  

ISO/IEC 27001

•  

ISO/IEC 27701

•  

ISO 21001

•  

ISO 22000

•  

FSSC 22000

•  

ISO 22716
* If you would like to check more detailed information of Management System and other services, please find the attachment.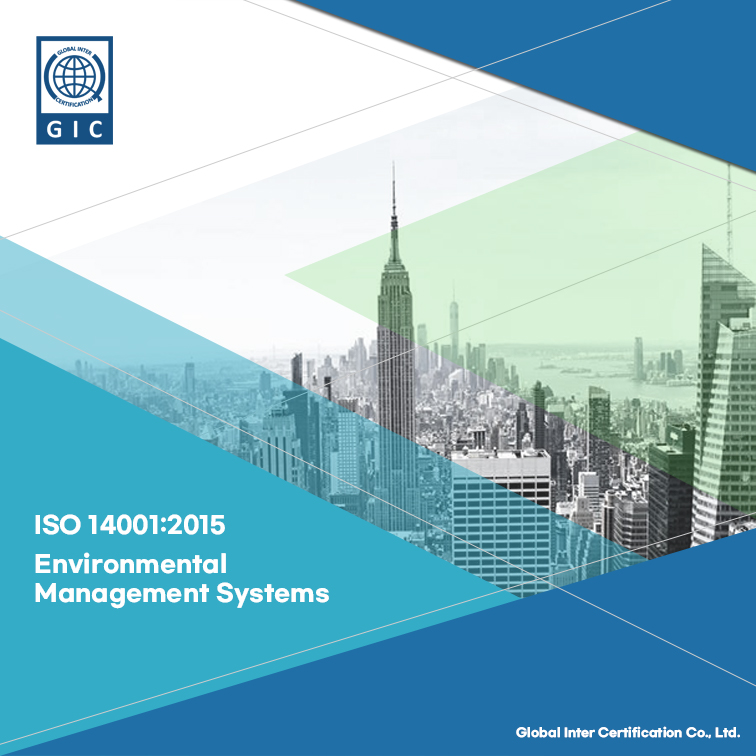 < ISO14001_brochure>
LIST OF COMMENTS
NO COMMENTS HAVE BEEN REGISTERED.