ISO 9001:2015 Quality Management Systems (QMS)
PAGE INFORMATION

NAME
GIC
COMMENT
0
VIEW
718TIME
DATE

21-07-27 09:28
CONTENT
ISO 9001:2015 Quality Management Systems (QMS)
[ Certification Information ]
The ISO 9001 Quality Management System is one of the most effective management tools an organization can use to implement quality management. It is also an international standard that stipulates the requirements of a quality management system applicable to all industries and activities. It also provides an effective quality management process for companies. The requirements of ISO 9001 are comprehensive, regardless of the type, size, or offering of the organization. It can be applied to any organization. The ISO 9001:2015 standard is the most commonly used quality management standard worldwide.
[ Estimated Effectiveness of ISO 9001 ]
•  It meets various customer needs and improves satisfaction.
•  Improve customer satisfaction and customer retention.
•  You can overcome and export revenue growth, due to enhance the image of the wall.
•  Increased external reliability within the enterprise.
•  Use it as a tool to continuously improve organizational performance and measure performance.
•  It strengthens marketing and increases profits.
[ System Certification Services from GIC ]
•  ISO 9001
•  ISO 14001
•  ISO 45001
•  ISO 13485
•  ISO 37001
•  ISO 37301
•  ISO/IEC 27001
•  ISO/IEC 27701
•  ISO 21001
•  ISO 22000
•  FSSC 22000
•  ISO 22716
* If you would like to check more detailed information of Management System and other services, please find the attachment.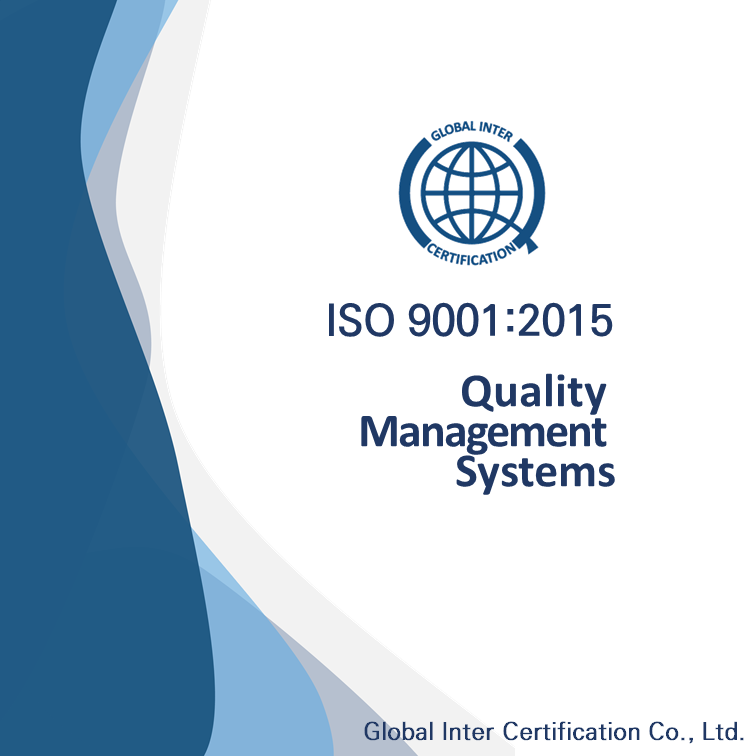 LIST OF COMMENTS
NO COMMENTS HAVE BEEN REGISTERED.