New Scope of Accreditation on July 16, 2021
PAGE INFORMATION

NAME
GIC
COMMENT
0
VIEW
1,159TIME
DATE

21-07-29 10:04
CONTENT
New Scope of Accreditation
Greetings,
GIC has expanded its accreditation scheme by considering many demands and the latest certification trends
The new accreditation scheme are as follows:
−  ISO 21001:2018 (Educational Organization Management Systems)
−  ISO 37301:2021 (Compliance Management Systems)
For a detailed description of these standards, see the "Services-System Certification" menu at the top.
The Certificate of accreditation can also be found on IAS official Website.
Thank you.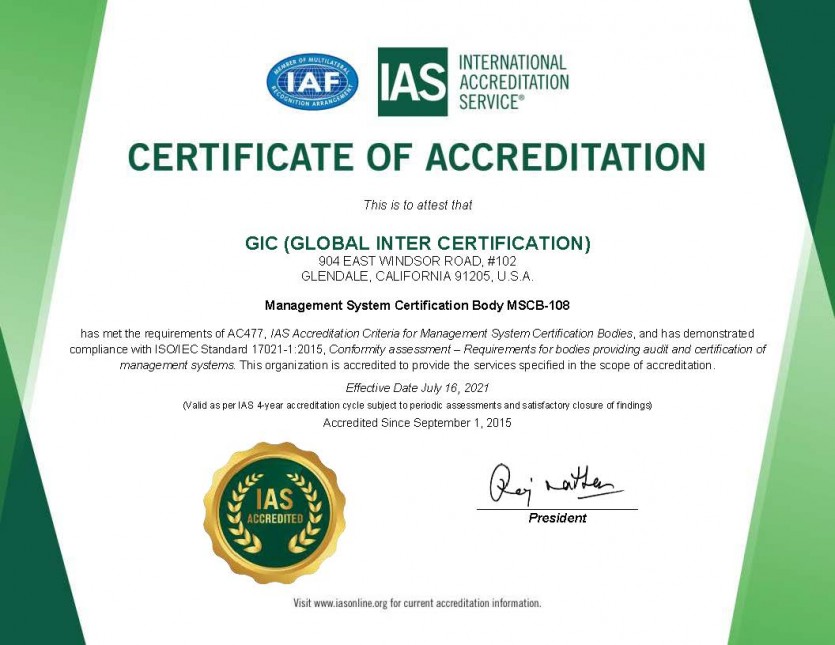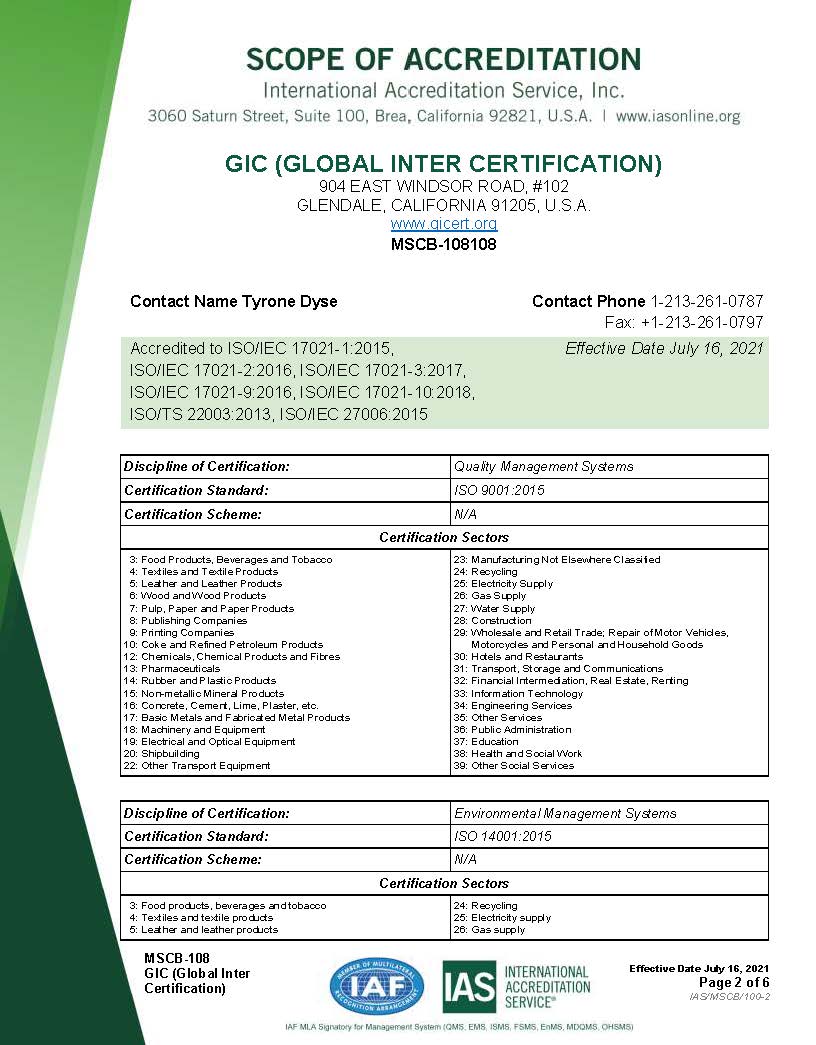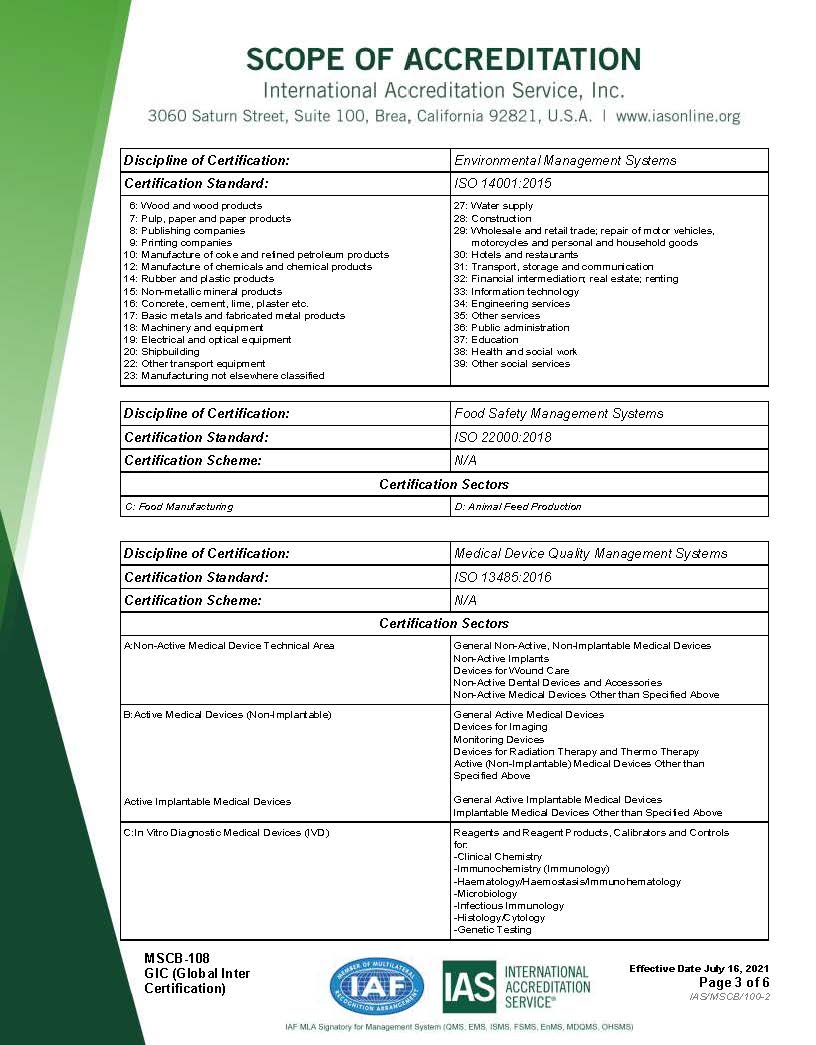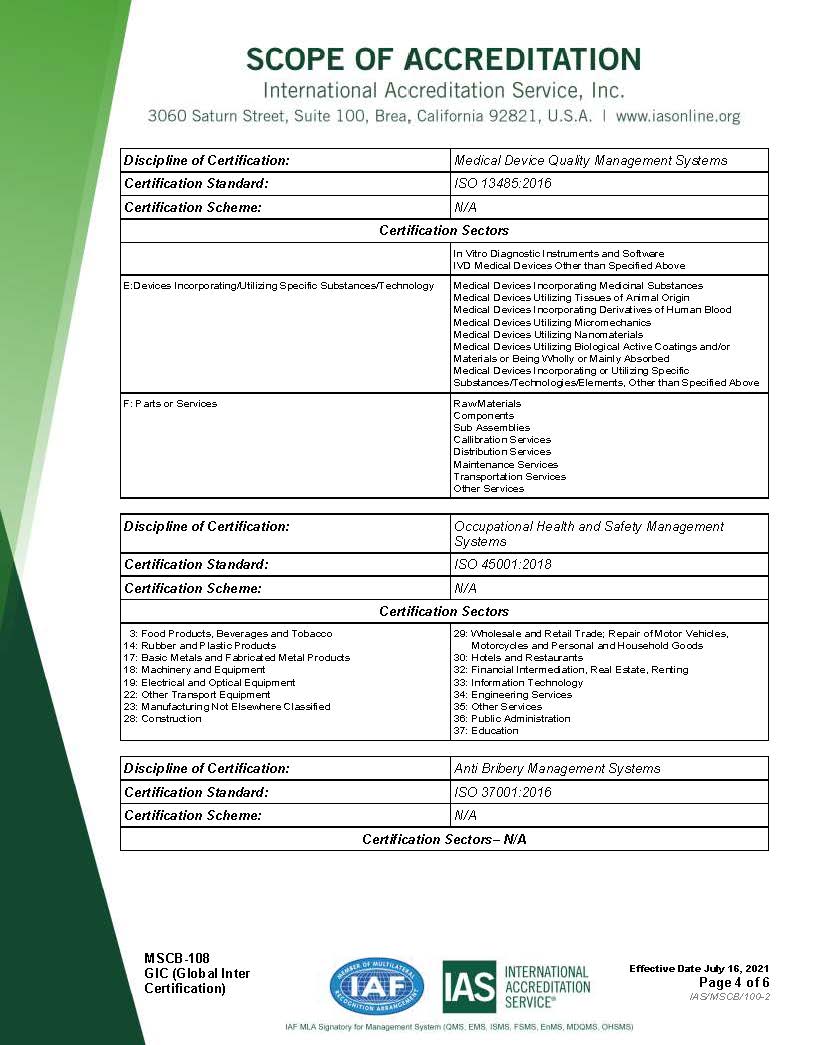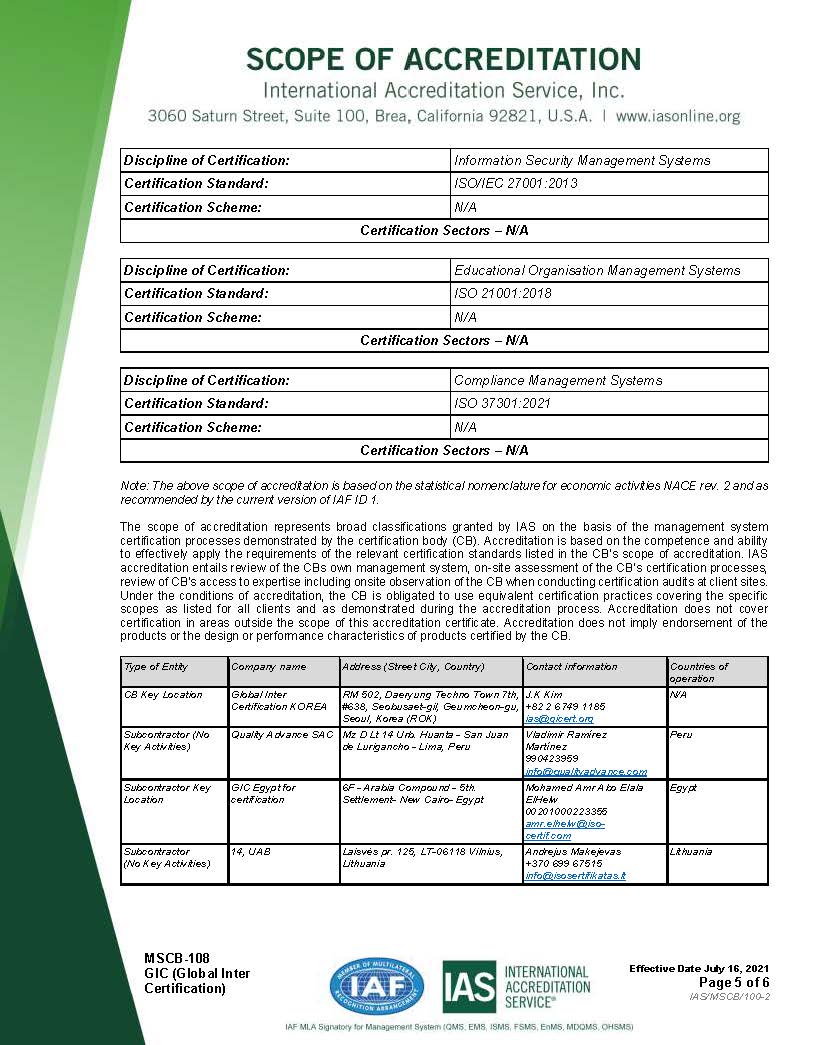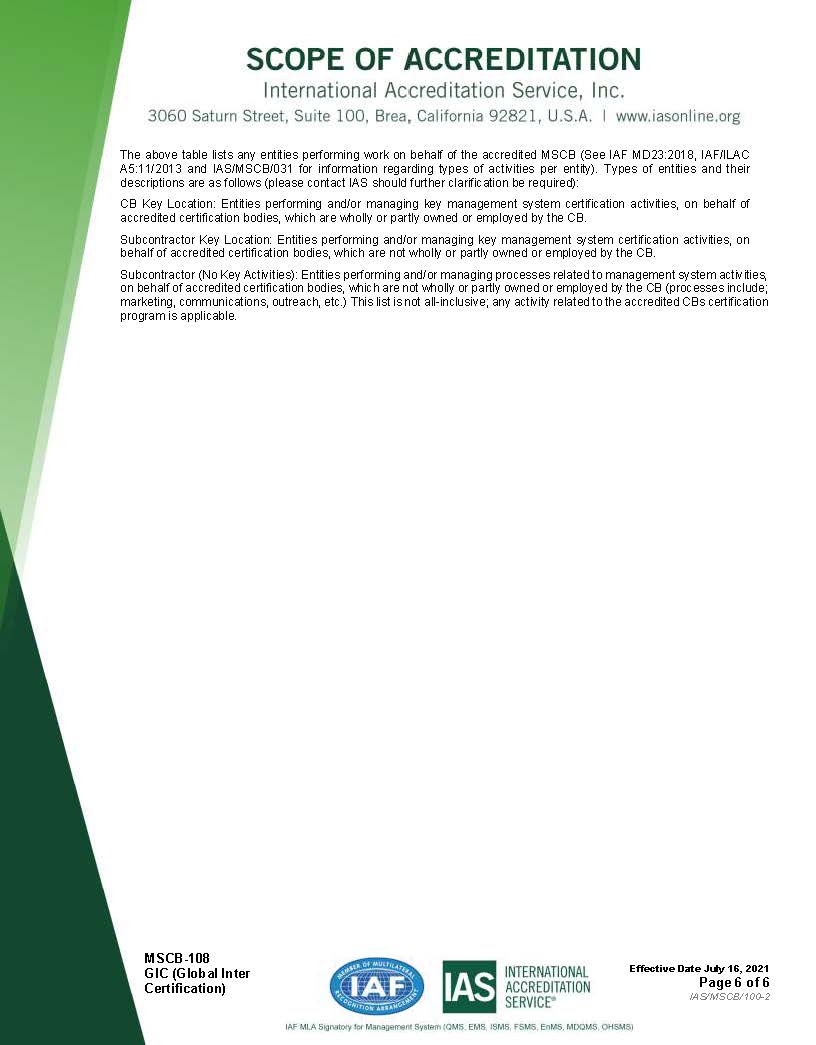 LIST OF COMMENTS
NO COMMENTS HAVE BEEN REGISTERED.